okay so after i deletin all the xmb file from data folder of aoe3, the mod actually work now (thanks to Vvv

 ) , until i notice that there shouldve been 5 civilization to choose : Crusader, Byzantine, Italian, Saracen and Turk , but in the picture below im gonna show you that no Turk civilization to choose, somethin gotta be wrong...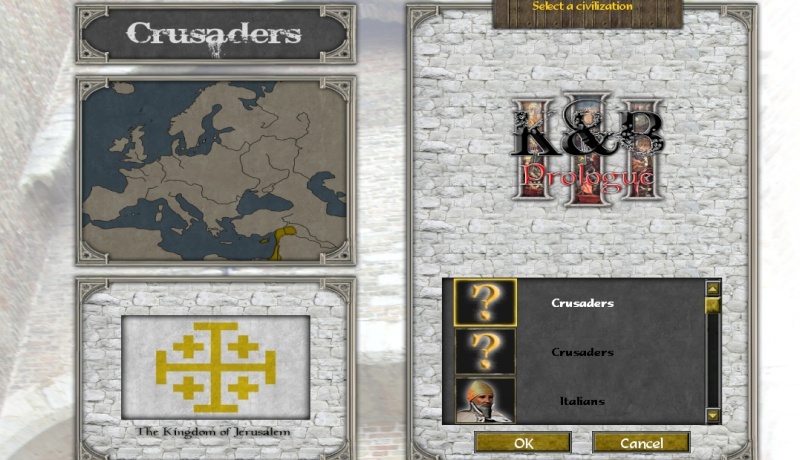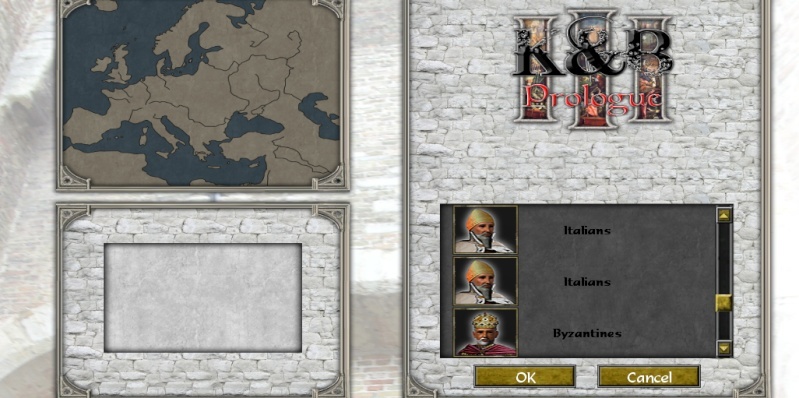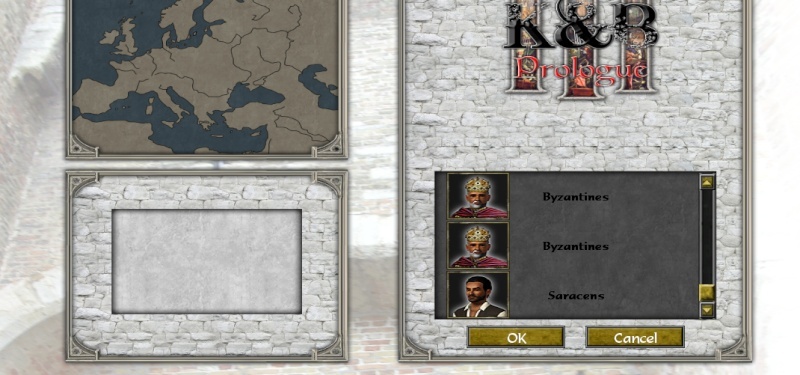 obliviongate

Peasant





Posts

: 10


Join date

: 2013-08-27



How did you attain your copy of TWC?


peugeot407
_________________
Synecdoche wrote:
Do you only use your wisdom teeth to grind down bone from your kills?
Sola Scriptura. Sola Fide. Sola Gratia. Solus Christus. Soli Deo Gloria.
what is twc ?, i download the K&B from moddb site and aoe 3 got it from my friend in ex hd .

obliviongate

Peasant





Posts

: 10


Join date

: 2013-08-27



To play K&B, you will need these:
1. AOE III
2. The War Chief expansion
3. The Asian Dynasties expansion
4. K&B installer
_________________
Philosophy of gaming
: A player is a noobish modder; a modder is a noobish player.
Spoiler:

Pepp

Moderator





Age

: 23


Posts

: 5277


Join date

: 2011-04-29



You also have the Saracen civilization only once, which clearly indicates you don't have TWC (both Turk and the other Saracen civs use AI files provided in TWC).
Last edited by AOE_Fan on Fri 30 Aug 2013 - 2:50; edited 1 time in total

AOE_Fan

K&B Leader





Posts

: 3615


Join date

: 2011-05-27



ah.. many thanks guys, gonna try instalin twc now


obliviongate

Peasant





Posts

: 10


Join date

: 2013-08-27




---
Permissions in this forum:
You
cannot
reply to topics in this forum